Dear SEO Beginners (& some intermediates),
I know you're looking to make a passive income as soon as possible. Or, you may be looking for ways to cut your SEO costs in half, while ranking your site for a lower price. Who isn't, right?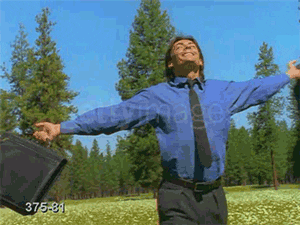 You'll be surprised at how little work it takes to make passive money. Nonetheless, it does involve some time and investment to get it going.
So, what does it really take?
Domains or Web sites are like houses.
We all know that houses carry value, depending on the current state or location of the house, right?
Let's look at the basics.
– You can buy a home and rent it out for a monthly fee.
– You can buy a house at low cost, improve and flip it for a healthy sum of cash.
What if I told you the same principles count for domains and websites? It's virtual real estate!
How?
Domains carry value depending on
– Their history
– SEO value
– Brand name
– The physical state of the website
– Amount of content available
– ETC.
There are many ways to leverage a domain's value. What is the single most exceptional way to make a monthly income, quick?
Domain Renting.
It means exactly how it sounds, and all the cool kids are doing it. But only the smart kids are able to do it successfully.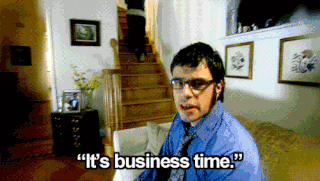 How?
– They only buy quality domains with excellent SEO value and clean history, free of spam.
– They build solid looking websites on the domain and update it with content, regularly.
– They only rent their domains to quality websites that provide value to their respective audience.
– They are active in the hottest, most in-demand niches.
The starting point for all of this is buying the "right" domains from auctions or private vendors.
Here's a Tip:
If you have a tight budget, I suggest going to GoDaddy Auctions and find quality domains with excellent SEO value and clean history.
RegisterCompass provides a great tool to find quality domains. However, it involves manual work and lots of due diligence, but it's worth it.
So, what constitutes a "good" domain?
– Has a brand name
(Business name, person's name, unique name)
– Has a natural anchor text profile
(Brand/Domain name, URL, click here, visit site, related keywords)
– Has backlinks from high DA and PA pages
– Hasn't been spammed by SEO's before
– Has a clean history
What is a "bad" domain?
– Has a keyword-stuffed URL
(Example: howtocurebadacne.com, insanity-workout-review.com)
– Has an over-optimized & unnatural anchor text profile
(Most anchors have keyword anchors like "how to cure acne fast" or Chinese words)
– Has a lot of backlinks from spammy looking blogs
– Has been dropped at least 2/3 times by previous owners
– Is de-indexed in Google
The above metrics I recommend are guidelines. The most important factor of a domain is the quality & quantity of incoming backlinks.
Here's a quick video I did a while back about domain due diligence:
Once you've found the right quality domains, it's time to build websites on the domains.The main principle here is to build your domains like you develop your money sites. Which means, they need to look GOOD.
You can use themes like Divi, Visual Composer or Genesis to create great looking sites fairly easily. Most of these themes have template packs, where you can easily import beautiful designs within seconds.
Let's get into the fun stuff. How to make money or passive income with domains.
Now, you've found the right domains, built a beautiful site with content and you are ready to start renting. Your next step is to find people that want to rent from you.
There are tons of platforms where you can find these "renters" that want to place an article on your sites.
– Facebook Marketplaces (My favorite. There are tons of SEO marketplaces, filled with people that are looking to rent links)
– Digital Point Forums
– Warrior Forum
– Konker.io
Once you've found a potential renter, there are 2 things you have to keep in mind.
Do your due diligence on the potential renter's website.
Why? Because you only want to write articles and link out to quality websites. Avoid the spammy sites with bad link profiles at all costs. Linking out to spammy sites will damage your site's reputation in Google.
How?
Look at their site design. Does it look like a premium site? Is the site content-rich? Do they have valuable content with no grammar or spelling mistakes?
Typically these sites are either actual businesses, magazine blogs or beautiful-looking affiliate sites.
Now it's time to check out their backlink profile!
You can use tools like Ahrefs or MajesticSEO.
I prefer to use both to get a full picture of their off-page SEO.
Here are my off-page criteria:
– The site needs to have a right amount of high DA/PA links from authority websites. Aim for at least 5 – 10 quality links.
– The anchor text and backlink profiles need to look natural.
Backlinks need to contain branded anchor text. Example: Brand name, URL, click here, visit site and more.
Source: MajesticSEO
If the site passes your due diligence test, then you're ready to take them as a renter.
HOWEVER!
2. Did you think about your pricing yet?
Depending on the quality of your domains, you can put your rent price between $10 to $30 per article per month.
How do you calculate your price?
If you have a domain that has high stats like DA30 and with referring domains of at least a 100, then you can easily place an article and rent a link for $30 per month.
Let's say you get one DA30 domain and you want to rent 10 articles + links. That's $30 x 10 Rented Links = $300 per month, $3600 per year.
Don't forget, that's only with one domain!
Imagine getting 5x DA30/RD100 domains to rent it out. That's $30 x 50 Rented Links = $1500 per month, $18,000 per year.
Is your brain ticking already?
Here's the beautiful part.
You don't have to find 50 people to get to 50 rented links. One person can easily rent 5 or 10 links from you if they have a sizable budget.
However, there is one important principle when it comes to renting out links to websites. Avoid linking out to the same sites from the same domains over and over again.
Let me paint a picture.
Imagine you have five sites that you want to rent out. And you get a renter that wants to rent from all of your five sites to his one site. Now, there is a pattern or a so-called footprint.
Your 5 sites have one thing in common. They are linking to the same site!
That's not necessarily wrong. However, it becomes a bigger footprint once you place a new renter's website on the same 5 sites.
Now your 5 sites have two things in common. They are linking out to the same 2 sites altogether.
You want to avoid this to minimize footprints and risk of getting penalized by Google.
Try to link out to unique sites from each rented site. Avoid the pattern.
By following the simple principle above, you'll be ahead of your competition.
Here's a video I did about one of the biggest PBN footprints that you must avoid:
Now, another golden tip I want to share with you. Don't buy domains in all sorts of niches in the beginning.
Instead, specialize yourself in a hot, in-demand niche. Become the go-to person for a specific market.
I typically aim for the following niches to get started:
– Home Improvement (Roofing, construction, interior design)
– Health (Cosmetic dentists, surgeons, skin care and beauty)
– Real estate
– Business
– Marketing
– Law
Now, what do the niches above have in common?
– Potential renters in these niches have a sizable budget.
– Potential renters in these niches work for a business or own the company, and they are serious about marketing.
– Potential renters in these niches are always looking to acquire links from quality domains.
– Potential renters typically own a quality website with a natural-looking link I'profile.
Follow the steps above, and you will have an easier time making passive income and cutting SEO costs considerably.
In case, you want to get started as a virtual realtor without doing all of the prep work.
We offer a service that supplies aged domains every day. We only get quality domains that are non-expired, have excellent links and a clean history. We've already done the hard work for you.
Simply click here to acquire domains in your preferred niche.
All you have to do is find renters in your respective market.
If you want to do it yourself but want to learn how to find domains for free, then subscribe to our member's area.
I hope you enjoyed this article.
Until next time,
Patrick