If you're an entrepreneur or SEO, you may wish to consider ways to diversify your businesses and gain SEO benefits from your market acquisitions.
If you're looking to grow your business, this is an ideal way to gain SEO benefits and grow your business.
The SEO benefits are amazing.
Do Follow high authority links that came naturally.
Many times I can find sites that are already ranking for fantastic terms and pick them up for cheap.
They didn't even consider selling.
Many entrepreneurs fail to look into the links that such acquisitions will give them.
It's vital to the integrity of the business to take the time to explore the backlinks and see if they are in line with the business that you're trying to grow.
Think about it.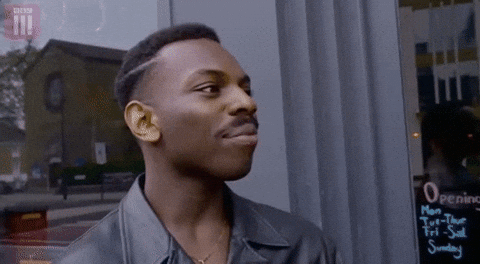 The company and owners are in disarray. They could not care less.
Selling may be the only win they have to their investors.
If they're in line with your current business, it gives you more of an opportunity to grow your own business.
Multiply this by the number of mergers and acquisitions that you can afford to find, and you can grow your business by leaps and bounds.
By utilizing the current inbound marketing methods of acquisitions, you're going to be getting more customers.
The more customers you have, the faster your business is going to grow.
Take the time to explore the links so that you'll be gaining sites and excellent links.
Otherwise, you're going to be spending a lot of time repairing broken links and faulty information.
If you're going to take the time to invest in an acquisition, it will pay you high dividends to ensure that the sites you're gaining have excellent links and products.
A good solid acquisition should have a level of search ability on the search engines. If you plug in the keywords, where does the site you're considering weigh in?
Does it come up on the first page?
If not, you may be wasting your money. Find sites that are already ranking for keywords. This is the golden nugget.
You can gain 1,000's of visitors just from one purchase.
Make Sure The Website and Links All Check Out
You've spent a lot of time building your business. If you acquire a less than par site you're going to be pulling your business down. You don't want to do that.
It only takes a few minutes to explore your options and find great authority links there on the site you're considering acquiring. A quick Moz and SEMRush query can net you a wealth of information on the site that you're considering.
Do a quick check to see if the links are valid and to see if they are quality. If they're not, move on. You don't want to mess with repairing them unless it's got a lot of potential.
There are three very important things to consider when working on acquisitions and SEO.
The Three Major Things To Consider When Working On Acquisitions For SEO
First, you want to consider the keyword visibility and the performance.
You should look at the site and all metrics around the site. Domain Authority and keyword rankings.
There are plenty of great pickups that have a ton of huge links so don't get too anxious.
You should ask yourself:
What are the stats?

Is the site already working well?

Is there a product that the site could sell on its own?

Are their negative links?

Are the keywords ranking?

Are the keywords it ranks for commercial intent?

Are there keywords close to a ranking that I can push up?

Do the links incorporate the keywords I care about?

Will the links work toward the primary target of the business?

How Relevant are the links if pushed to my site?
Always take the time to ask yourself these questions to ensure that the acquisition is the right one. If it's not, move on. 
Second, what is the content marketing and performance? Take the time to read it over and see if the content is relevant. Does it enhance the website that you already own?
Is it well written or will you have to edit the content? These are important considerations if you want to improve your business and gain SEO from your market acquisitions.
Third, is to ask yourself what the inbound links look like. Are they valid? Do they enhance and improve the site?
Do they add value? Will you need to consider third party relationships?
Is this doable if you must find a third party relationship?
If done correctly, acquiring another site may be very beneficial to your current business. It may enhance your site and bring in, even more, business for you.
If you've always wanted to grow your business, this may well be the easiest route to go so that you can grow your business with minimal effort.
Bidding On Sites And Not Losing But Not Going Broke


It's really easy to get caught up in bidding for a site. Keep in mind that you're not the only one bidding and you may be up against the big guys, and they may be pushing the price up to edge you out of the market.
Those big guys want the branded site. They want to edge you out so that they can not gain ground.
They may choose sites that are less than par to compete with you and then force you to be the buyer of a losing site.
Don't fall prey to their tactics.
Do your homework first and follow the above steps to ensure that you're getting a site that will work to your benefit. Check the links. Check the products and make sure that everything will be working well together.
Make sure you have a plan to increase the amount of money the site will be producing.
Also, make sure that the income (if any) the site was producing before is reproducible by you.
The worst thing to do is to buy a site for a lot of money only to figure out that it was really a big ad push. They were making sells by buying advertising. The SEO value is normally non-existent when that is the case.
Outbound Marketing Is Not Valuable For You When Buying A Site
Remember the difference between inbound and outbound marketing. Inbound marketing requires good quality content and backlinks.
Outbound marketing uses your hard earned money to draw customers in via advertising. When you're out of money, the customers stop coming. This is not the route to go.
Work on enhancing your inbound marketing by ensuring that all of your acquisitions are working for you by bringing in more customers via links that compliment your current market.
Always take the time to test every backlink. You will want to read the content that the site is linked from. Broken links may be able to get picked back up with email outreach.
You also may want to look at the site itself. Does it have broken navigation or broken internal links or broken outbound links on it? This is going to take some time if you're acquiring a lot of sites at once or a site with many products or pages.
However, keep in mind that it's vital to the integrity of your current site to ensure that purchasing the site makes sense and working well with your current site.
Transitioning After You Purchase Your Site
Verify that everything properly redirects and that it's loading properly on the main search engines.
Set up a timeline as you're merging the sites. Many businesses set this timeline at 180 days before they merge to one domain.
This is only if both sites are producing large revenue through SEO traffic.
This allows time for all of the transitioning to take place and work properly. It's time-consuming, but well worth it when you consider the value of adding in more information to your business.
If you are bringing the site you bought to your site, then you will 301 it. You should think about 301 directing pages to the pages that correlate on your site. The more specific you can be to where the "old or bought sites" links should flow then the better.
I once bought a site and got a huge customer because the site I bought had great articles about .gov links pointing to it. You never know how people can find you.
Be sure to update your sitemap after you've verified that all of your updates have properly transitioned over to the new site. Again, check the links, recheck the links and check them yet again. This can save you hours of frustration when you move the domain to all one site.
Yes, it's time-consuming now, but it will save you a lot of time later if there is anything not working. Better to fix it now before everything is switched over than have something that takes longer to fix and makes you look less professional.
You can double, triple and even quadruple your revenue if you take the time to make sure that everything works properly and will gain you more business. If you move to the new site that you bought you will want to notify everyone.
Don't forget to notify your customers of the new URL as well. This can be done on the old site with a memo as well as in an email to subscribers and in newsletters.
Where To Find Juicy SEO Buys – SEO by Market Acquisition HACKS
So far we have just talked about why and how to gain SEO and traffic from buying another site. Now let's look at a few places you can get some great sites and sometimes even for cheap. You have to know a few things first.
Are You Buying For Customers, SEO, or Both?
Budget
List Of Niche Markets That Work Well With Your Niche
Now you are ready to go pick up some juicy SEO rich sites.
My favorite place to find sites is Producthunt.com
Product hunt is filled with startups and one off products that got huge press. They even ran through a few million dollars in marketing. The company didn't work out, or they didn't hit profitable status and closed. Look through the archived pages of Product Hunt. Dig back in the older stories and older companies on Product Hunt. It can pay off huge.
My next favorite targets go together. Techcrunch and CrunchBase.
Techcrunch is the news about what companies (mostly startups) from crunch base are doing.
So what I will do is go back a few years in TechCrunch and find a hot company being mentioned and then transition to CrunchBase.I then look up the company and see if they are still around.
You can try Ycombinator as well for finding companies no longer around. You can figure out some crafty ways to search for startups that have closed.
There are tons of databases out there because most had an investor. Try Angel list as well.  The more press they got…, the better their SEO probably is on the site.
Now I Found My Site… What Do I Do?
The coolest part of this is that the company is probably not even accepting bids on the site. You just need to start emailing them.
If the business is closed then why not sell the site? There is no reason to hang on to it, right?
Find the owners and investors and find who has access to the site. Sometimes you have to email a few people asking them.
These are personable emails so don't mass email.
The more direct and approachable you can be the better. Once you find who has the site. Set up a deal.
I normally can buy one site per every five I contact that is closed. It is worth it as normal metrics are DA 55 plus.
Happy Hunting!