Keyword research is by default, the most vital part of any SEO campaign.
Being able to find the right keywords for a website and semantically map them into themes and clusters is essential for the SEO success of your project/client.
When I refer to Keyword research, I refer to the process of discovering keywords through multiple sources. Some of the sources are:
Seed keywords (entering a seed keyword in a tool such as Ahrefs or SEMrush and finding more keywords from your seed one)
Competitor Keywords ("Stealing" your competitor's keywords based on their Organic Keywords that you can get from AHREFS or SEMRUSH)
Owned good performing keywords (PPC, and Organic)
Social Keywords (Keywords that occur from discussions with your clients or your target audience)
The keywords then get grouped (mapped) based on the intention of the query and the similarity of the keyword. You would want to group:
Keywords that are synonyms
The plural version of keywords
Similar intention keywords
Once you learn how to do proper keyword research, everything in SEO becomes easier.
Proper keyword research will help you with:
Content Development
Silos
Budgeting
Even though keyword research is critical, I see that many SEOs, especially in the affiliate area, are getting it wrong. Let's see the common mistakes that SEOs are doing when it comes to keyword research.
Mistake 1: Most of SEOs are only doing keyword research through Seed keywords. 
Seed keyword research is an excellent way of discovering new keywords. However, since the advancement of new and improved tools, we can use them to take advantage of our competitors and find similar ones. 
What you can do to make your keyword research more effective:
Sort the keywords by volume and filter only the keywords that are ranking from position 0 to 20.
Now you have your competitors' keywords, and you can easily choose which ones you want to target as well.
If you're going to take this one step further, you can research their PPC keywords (I recommend SEMrush instead of AHREFS for this).

Source: SEMrush

If someone is bidding on keywords, it means that this keyword generates revenue, so it makes sense for you to incorporate it into your keyword research.
Mistake 2: Not mapping the keywords
Another error that SEOs make is by not mapping their identified keywords. This means that they end up with a list of 100s or 1000s of keywords that cannot be used effectively.
This often leads to poor content development management. The result of not correctly mapping is ending up with thin articles or missed opportunities because of fake metric observation.
Avoid This Mistake By:
Understanding the concept of keyword mapping. There is no right or wrong approach when it comes to grouping keywords together, but you need to develop your strategy and follow it.
You need to group keywords that belong to the same topic. For example, "Best kayak" and "best kayaks" can be grouped.
You must be able to identify opportunities. For example, "Best Kayaks" and "Best kayaks for overweight people" COULD be grouped, but also the second keywords could be a keyword cluster on its own. 
Perform a Google search with the keyword and check what the ranking websites are doing. If they have standalone articles, then this is a good sign that the keyword could be a cluster on its own.
However, if generic articles are ranking such as "Best Kayaks," it means that this keyword could be used within the main article to extend the length and increase the relevancy.
Mistake 3: Forgetting essential elements such as CPC, Google Trends, Ahrefs SERP features, Paid Vs. Organic Clicks, etc.
Many SEOs focus only on Keyword Volume and Keyword Difficulty to decide on a keyword.
However, this could be catastrophic for your keyword research.
Metrics such as Estimated CPC, Serp Features, Paid Vs. organic share could be a great help for your keyword selection.
Considering the following:
What is the Google Trend for the keywords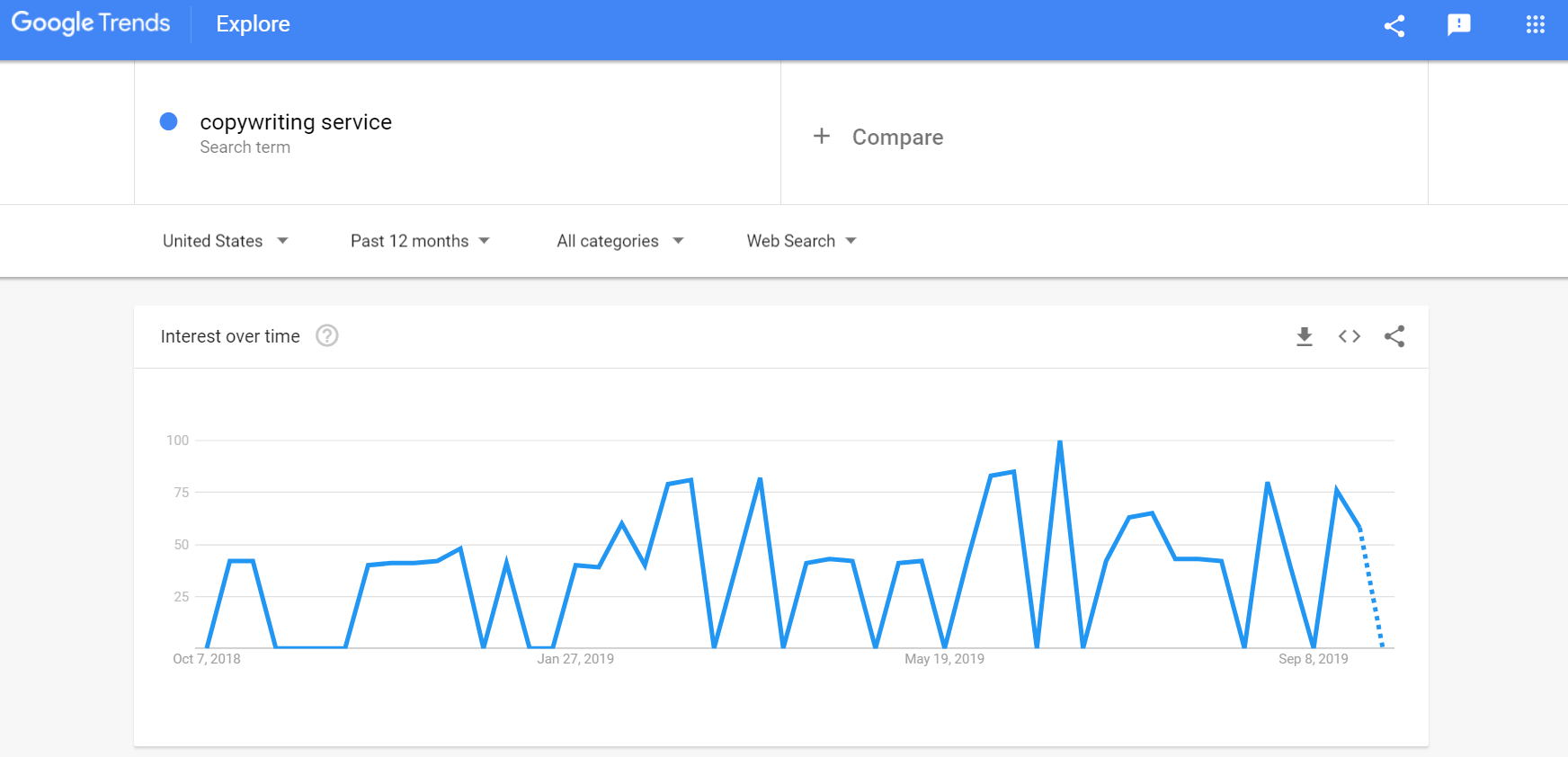 Source: Google Trends
Estimated CPC – Target keywords with high CPC because these keywords could potentially bring more revenue.
SERP Features – What features does your keyword have? (through tools such as Ahrefs or manual google search). If a specific keyword has many SERP features, it could be more difficult to generate traffic.

You will compete with feature snippets, Image pack, Top stories, People also ask, sitelinks, videos etc.

Paid Vs. Organic clicks – If you see that the majority of the clicks of a keyword goes to the organic is a good sign that you need to proceed with it.

However, if the majority of the clicks are allocated to the Paid search results, you will probably have to think twice about the keyword.


Source: Ahrefs
By avoiding these mistakes, you will find that the keyword research hours you're putting in, will finally all make sense.
Don't continue to take a stab in the dark. Understand your competitors, avoid their mistakes, and write better content that hones in on keywords you're aiming to rank.